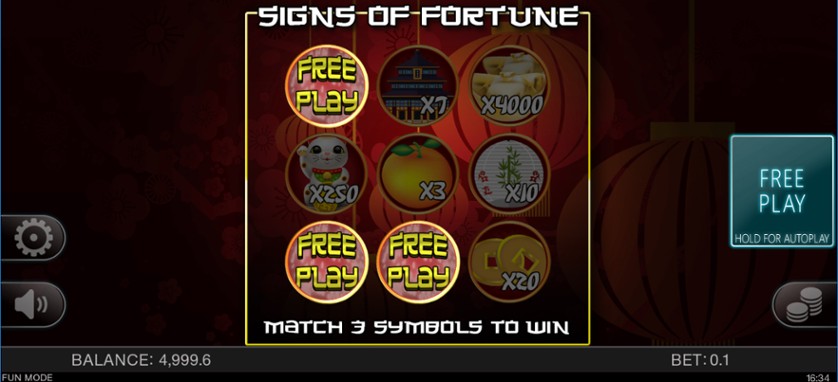 Play for Free
Play in a casino
Similar games to Signs of Fortune
More games from Spinomenal
About Signs of Fortune
Signs of Fortune is an online casino game created by Spinomenal.

On this page, you can play Signs of Fortune absolutely for free, without having to register or download or install anything to you device. Just click Play for free, wait for the game to load, and start playing. If you run out of credits, just restart the game, and your play money balance will be topped up.

If you like this casino game and want to try it in a real-money mode, click Play in a casino. You will be taken to the list of top online casinos that have Signs of Fortune or other similar casino games in their selection. Choose the best casino for you, create an account, deposit money, and start playing.
Top real-money casinos with Signs of Fortune